Bundanon
Artist in Residence Scholarship
Each year the Dobell Foundation provides scholarship funding support to a selected Artist as part of the Bundanon Artist In Residence program. 
The scholarship is awarded on the basis of the artist's work, their proposed project, and what they are aiming to achieve both during and as a result of the residency.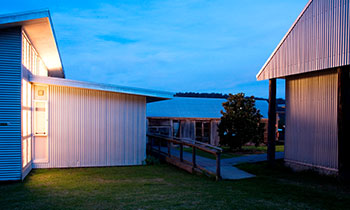 2022
The 2022 Dobell Artist in Residence Scholarship went to a collaborative duo of ceramicists, Sarah Rayner and Sophie Carnell. 
"Thank you so much to the Dobell Art Foundation. It is humbling to know that our work is seen as worthy of this generous scholarship."