---
Sir William Dobell, OBE (24 September 1899 – 13 May 1970)

Sir William Dobell
Art Foundation
The Foundation was formed in 1971 from the artist's bequest with instructions that "a Foundation be established for the benefit and promotion of art in NSW."

The Foundation will celebrate its 50th anniversary in 2021 and since its inception has sponsored a wide variety of projects including:


establishing art exhibitions and art prizes
funding publications and acquisitions
donating works of art to public collections
supporting educational projects, art schools and scholarships
funding major public art commissions
Bill Dobell is indeed suspect in the eyes of the avant-grade painters. He paints portraits, almost a dirty word nowadays when a great deal of art has done its best to dispense with the human image in any shape or form. He simply is not interested in abstract-expressionism, in neo-dada or assemblage, in collage or frottage, in constructivism, orphism or surrealism, in burning or dribbling or cutting or slashing, in blow torch techniques or PVA. He is primarily interested in human beings.

Hal Missingham 1964. (Director of Art Gallery NSW 1945 - 1971)
"Real Worlds"
Art Gallery of NSW | 24 Oct 2020 - 7 Feb 2021
---
Dobell Australian Drawing Biennial 2020 presents the work of eight contemporary Australian artists who create extraordinary new worlds in drawings of great complexity and invention.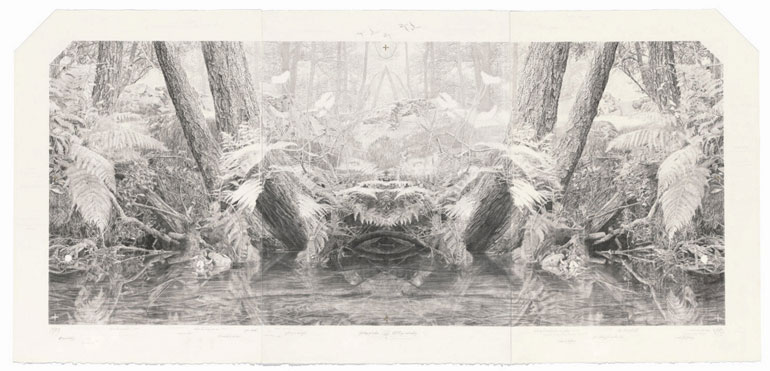 Becc Ország Fantasy of virtue / All things and nothing 2018. Collection of the artist. © Becc Ország
Art Gallery NSW
Australian Drawing Biennial
Presents new work by Australian artists that find a connection between drawing and the moving image.


Art Gallery NSW
Art Express Award
The Sir William Dobell Art Foundation gives an award every year to the best performing art faculty in a secondary school that has students exhibiting in Art Express.

Museums & Galleries NSW
Dobell Exhibition Grant
Supporting Museums & Galleries NSW to offer $40,000 in funding to one NSW regional gallery per annum.


National Art School
Dobell Drawing School
Each year the Foundation funds the Dobell Drawing School for Year 11 Students at the National Art School.
20 Years | 199 Schools | 1380 Students

National Art School
Regional Teacher Training
Funding two intensive weekend drawing workshops for 20 Visual Arts teachers in regional NSW.


National Art School
The Dobell Drawing Prize
The new Dobell Drawing Prize will run in alternative years to the Dobell Australian Drawing Biennial at the Art Gallery of New South Wales

The Sir William Dobell Art Foundation has been supporting individual artists and public institutions for four decades through a wide variety of projects which it initiates directly. The Foundation is independently financed but accepts gifts and bequests. Please

contact us directly

should you wish to discuss a donation.

The Trust does not invite applications or requests for financial support.